Live performances of the hits of the 50′s, 60′s, and 70′s including: Beatles – Phil Collins – Neil Diamond – Jim Croce – Creedance Clearwater REVIVAL – Eagles – Santana – Elvis Presley – Long John Baldry – Roy Orbison – Steppenwolf – Simon & Garfunkel – Garth Brooks – Lionel Richie – Eric Clapton – Stevie Ray Vaughan – Pink Floyd – Elton John – Van Morrison – Billy Joel and so much more
Live Performer
Tom Heyfron is a professional entertainer working in and around the Toronto/Southern Ontario area. He performs both in solo and duo shows (including Playing With Fire). His vast repitoire includes hits stretching from the 50′s, 60′s, and 70′s from various genres including Classic Rock, Country and Blues. Showcasing his impecible vocals, he is usally accompanied by a computer back up band and his trusted guitar.
Tom is an exceptional performer who is sure to get the crowd rocking and touch their hearts at several points throughout his performance. He is unforgettable and marketable to crowds young and old. Check him out for yourself, visit our Video Section.
In addition to his live performances, Tom also hosts several successful karaoke shows across the GTA including Durham Region. For a list of karaoke venues, to view karaoke videos and to check out the song book, please visit the Karaoke Section.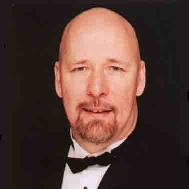 Clubs and Pubs
Tom's years of experience as a performer have earned him quite the reputation as a seasoned performer serving the Toronto and Southern Ontario area. Live entertainment services are available for bars, legions, restaurants and many other types of locations.
Community Events
Entertainment services are available for longterm care, hospitals, community centers and outdoor events to make your next public gathering a success. Tom's showmanship and exceptional performance skills, make him a hit with many different and diverse audiences.
Private Functions
Whether you are planning a party, wedding or other event, Tom has the experience and skill set to make it an unforgettable evening. His diverse repetoire makes sure there is something there for everyone.