Beaten Path is Beatles
More precisely, Beaten Path is a continuing studio project of original music produced in praise of the musical legacy of The Beatles.
Through their original Beatles-inspired music, two musicians from Toronto, Canada have gained the documented praise of Beatles fans and experts world-wide, including Sir George Martin, M.B.E., Paul Shaffer, Ronnie Hawkins, Peter and Gordon's Gordon Waller, Beatles keyboardist Roy Young, Quarryman Ken Brown, Capitol Records executive Paul White (1963), Elton John percussionist Charlie Morgan, Royal Conservatory of Music President Peter Simon, David Peel, President of the John Lennon Society, Beatles author Stephen Spignesi and hundreds of Beatle fans and fan clubs from around the world. Beaten Path – the only musical project of its kind in the world – was also the subject of a 1998 Yoko Ono inspired lawsuit on behalf of Apple Corps.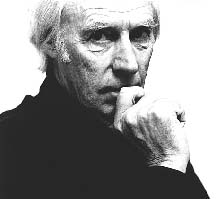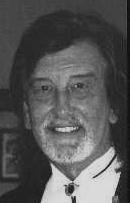 Sir George Martin C.B.E.
Legendary Producer of the Beatles
"Thank you for sending me your Beaten Path CD, which I enjoyed immensely. It was great fun to listen to. I am honoured and embarrassed that anyone should write a song in my honour. Good luck with your future recordings."
Paul Shaffer
Musical Director for Late Night with David Letterman
"Beaten Path – Voila des chansons qui vont tres bien ensemble …c'est magnifique!" These are songs that go together very well … they're magnificent!

Ronnie Hawkins
Legendary singer, mentor and long-time associate of John Lennon
"If my old buddy John Lennon had sent me this Beaten Path thing, I'd swear up and down that he had uncovered a long-lost Beatles album. I'm sure he'd really dig it. It's just about as many memories as any real Beatles' fan could ask for."

Gordon Waller
One half of the great sixties duo"Peter and Gordon" who had a hit with the Lennon/McCartney song "A World Without Love".
"I loved this CD … It's a wonderful tribute to the Beatles. Here's wishing you well with everything and thank you for giving me the chance to listen to it."

Beaten Path is the creative brainchild of two Toronto musicians: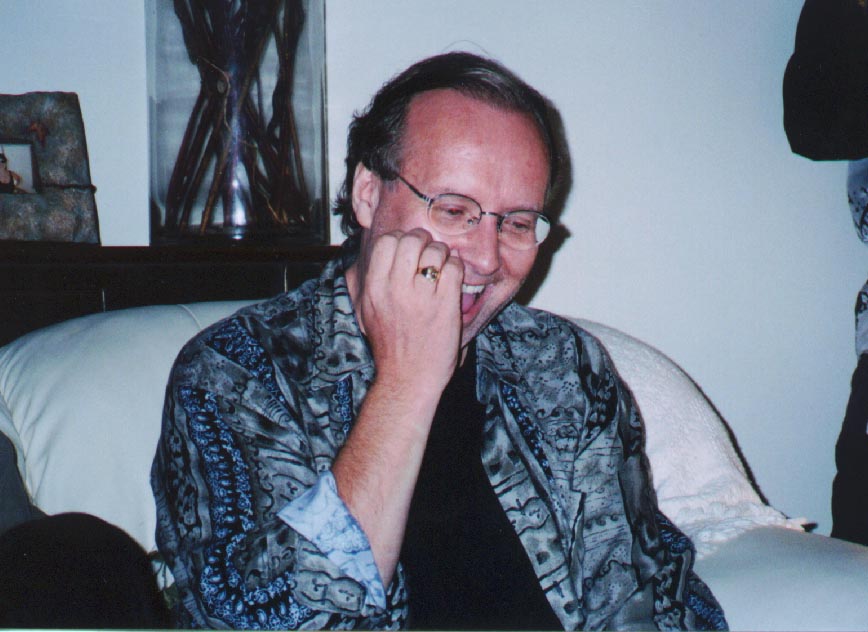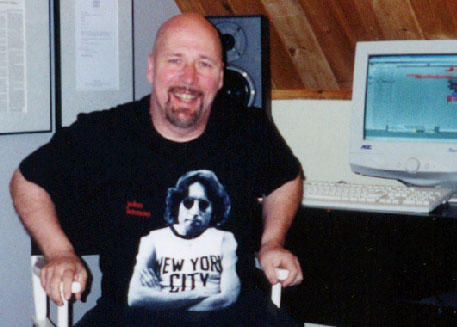 David Goyette
David Goyette, a former Director of The Royal Conservatory of Music, is songwriter, lyricist, guitarist, co-arranger, and art director for Beaten Path. Click here for his complete resume.
Tom Heyfron
Tom Heyfron is an accomplished and practicing MIDI musician, whose past associations include The Troggs and Rod Stewart. Tom is the recording engineer, co-arranger, keyboardist and vocal coach for Beaten Path. Click here for his web site.
We are proud to recognize the work on two Beaten Path CD's of a number of associated musicians:
Vocals: Ted Croft, Mike Wainwright, Sandy Vine, Victoria Pearce
Guitar: Jean LeGendre
Harmonica: Adam Goddard, Alex McGinnis
Keyboards: Adam Goddard
Flute: Amanda Reeve
Production Consultant (Beaten Path): Adam Goddard